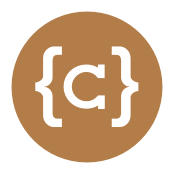 Our origin
Founders Renaud and François met during their agricultural studies. Both were fascinated by the universe of brewing, and they found their interest and approach to the craft were complementary. It was on school bench that for the first time they discussed their vision of a company environment and of course their undeniable passion for beer. In beer they saw enormous opportunities for creativity, and they realized that by using simple, natural and local components, they had found an ideal purpose that corresponded perfectly with their personalities. Though still just a rough layout, their adventure was about to begin.
They then spent three years to envision, elaborate on, build and refine their project. After countless experiments, lots of tests and adjustments to get it right, they eventually developed their signature beer, Curtius.
By participating in STARTER (RTBF), their labor during the launch phase came to a head, and for the first time, they were able to glimpse the outlines of their dream. In 2012, the year of its launch, demand for Curtius reached volumes that were far above initial expectations. This demand generated interest among large Belgian retailers and corporations, and earned coverage in several types of media
Our adventure, our philosophy
Curtius immediately began expanding its horizons, crossing the Belgian frontier to friends in France, Luxembourg, Italy, and the Netherlands. Curtius was present not only at several festivals as well as at the Royal Palace in presence of S.A.R. King Albert II and Paola the Queen, but also in several movies and a Michelin-starred Paris restaurant. Renaud and François have always responded positively and with pleasure to these opportunities. Nevertheless, this rapid success prompted reflection the firm's future.
The initial brewery had been set up on Brasserie Street, but the facility proved too modest and brewery quickly reached total productive capacity. Expansion became necessary. In the meantime, thanks to the help of another high-quality Walloon brewery, they were able to meet growing demand. Today that brewer remains a close friend and engaged partner.
The team examined several possibilities in considering a new brewery location. The principal criterion was for it to be located in the city center. They wanted a brewery that lived at the pace of the city and its inhabitants and for it to be in phase with events occurring in Liège. Being closer to customers was an imperative.
Allowing all brewers, whether amateur or professional, passionate or curious, to easily come to see and taste our work represented the brewery model we imagined and dreamt of.
Filteren
Selectie verfijnen